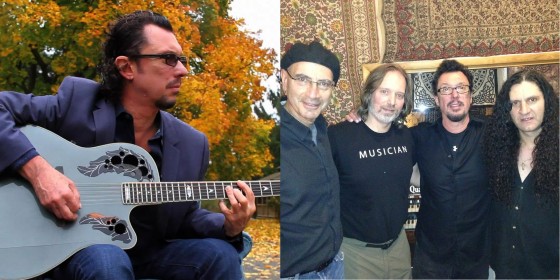 Circuline is excited to continue announcing the Guest Guitarists for the second album, "Counterpoint".
Guest #4:  Ryche Chlanda (Fireballet, Renaissance, Flying Dreams).  At the mere age of 15, Ryche was a founding member of the progressive rock band Fireballet in the 1970's.  Recently Ryche spent several years on tour with Renaissance,  after founding guitarist Michael Dunford passed away.
Circuline met Ryche in April 2015, while on tour with Glass Hammer.  Because Ryche was putting together a band for his new Flying Dreams project, he asked Andrew Colyer to play keyboards, and for Darin Brannon to be the backup drummer for Craig Buchman.  Andrew was in Flying Dreams' first video, "True Love", released in July 2015.
Ryche is contributing guitar tracks to the song "Nautilus".  We're excited and grateful to be working with him!