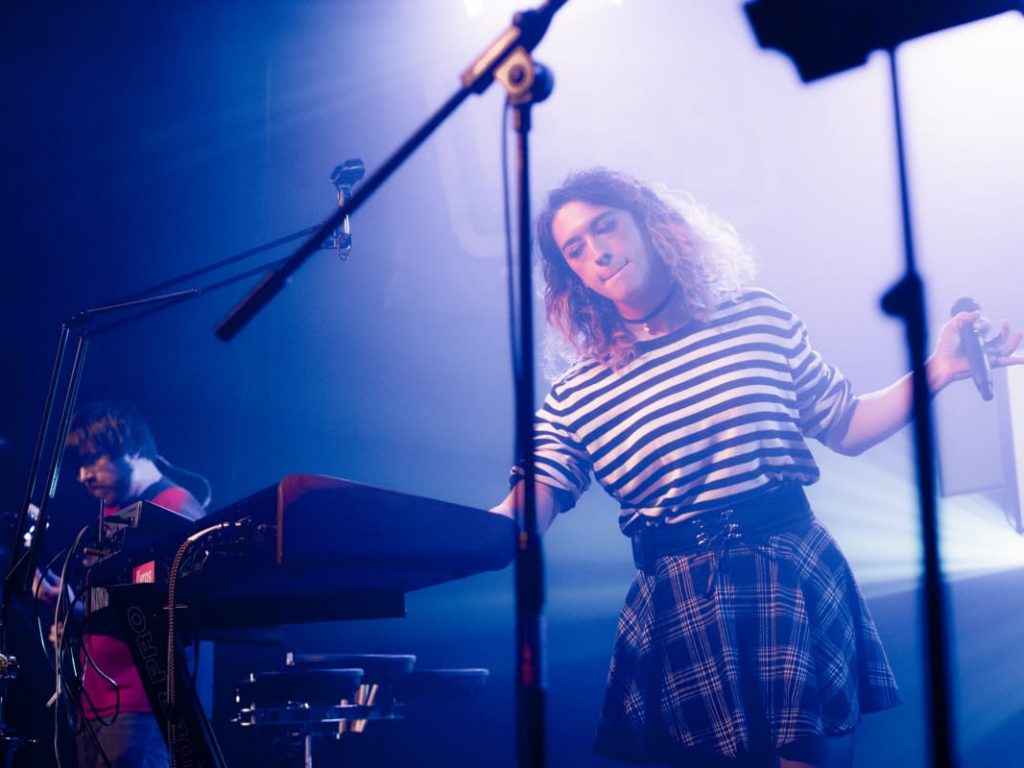 Shelby Logan Warne
Shelby Logan Warne is a British music producer, audio engineer, multi-instrumentalist, songwriter,visual artist, video producer and frontwoman of the alternative and progressive rock group, Kyros.
Shelby was born in Carshalton, London, England in 1993 and grew up in Wimbledon.  She is half British and half Thai – father is a midlands-born Brit and her mother is from Bangkok, Thailand.  Shelby speaks both English and Thai fluently, and currently lives in London, England, managing Old Street Studios and producing/engineering for clients on a daily basis. 
Shelby is a professional musician, recording and mixing engineer, and music producer as well as video producer, graphic designer and CG artist. Shelby has been writing, producing, and performing keyboards and lead vocals for the band KYROS since founding the group in 2012. The concept was originally conceived as a studio-based solo project under the name of "Synesthesia", before transitioning on to becoming a band.
KYROS now writes and performs as a five piece.  Their debut album, also titled Synesthesia, released in 2014 and features a collection of music that Shelby wrote from her days in school through to college and university.  The album went on to receive critical acclaim within the progressive music scene resulting in KYROS receiving PROG Magazine's "Tip for 2014" award and being nominated for the Limelight category in the 2014 Progressive Music Awards. 
The band continues to push ahead, having performed alongside many respected acts such as Anglegaard, Big Elf, Anathema, and IQ, and having supported Marillion at one of their Weekender shows and toured across Europe with Spock's Beard and Special Providence.
Circuline first met Shelby while touring England opening for IO Earth in 2017, when she worked on the Crystal Spotlight production team, shooting one of Circuline's shows at the Roger Dean gallery and venue, Trading Boundaries.  After seeing Shelby's bass videos covering Duran Duran and Nick Beggs, Circuline reconnected with Shelby in 2022 at the international Rites of Spring festival, and asked her to come on board for this next chapter of our evolution, and she agreed!  We couldn't be happier with her as a person, professional musician, audio engineer, and video producer.