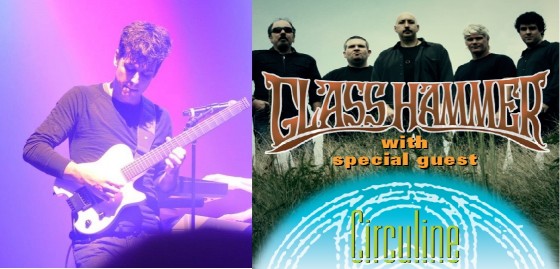 Circuline is proud to begin announcing the Guest Guitarists for the second album, "Counterpoint".
First up:  Kamran Alan Shikoh (Glass Hammer, Samurai of Prog).  Andrew Colyer met Alan on the 2013 Cruise to the Edge, and hung out together for several hours at the Miami airport.  Andrew then performed on keys/vocals with the Prog Rock Orchestra on the 2013 Moody Blues Cruise, sharing the bill with Glass Hammer.  Circuline and Glass Hammer shared the stage as part of their spring 2015 tour.
Alan is contributing guitar tracks to the song "Inception", and we're grateful to have him on the album!