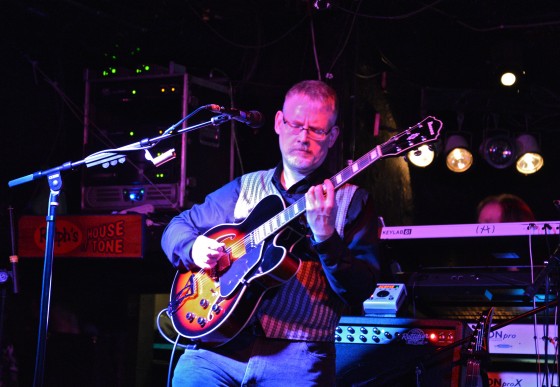 We would like to announce that founding member, guitarist Bill Shannon has decided to move on to other life projects.  We can't thank Bill enough for his contributions to Circuline's debut album, RETURN.  
For those who don't know, Bill not only furnished all the guitar tracks for the debut album, he was also solely responsible for the band's logo and all artistic design of merchandise, posters, and all other advertising:  BillShannonArt.com
Undeniably, Bill's talents were integral to the success of our debut album, RETURN, and he will be missed.  He is a great guy and we wish him all the best in his future endeavors.
As the saying goes, "when one door closes, another opens…"  Fortunately for us, not just one door, but a few have opened!  Randy McStine and Matt Dorsey have agreed to 'return' with their talents as guest artists for the second album, and there will be more guest star surprises to be revealed soon…

Change is good.