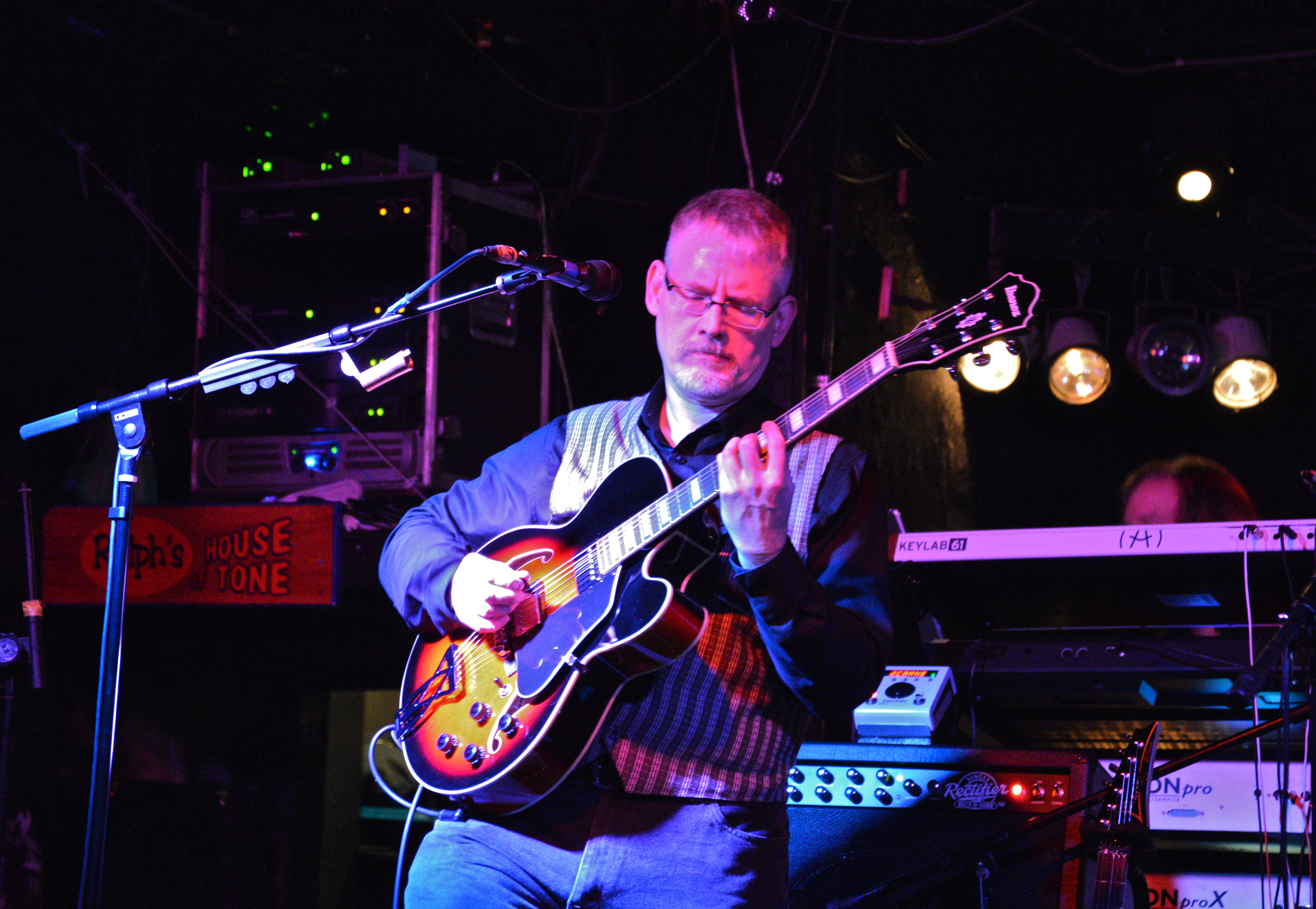 Rising from the ashes of the progressive rock tribute band Downing Grey, Bill Shannon was one of the founding members of Circuline in Febraury 2014.
Bill co-wrote all of the songs on the debut studio album, Return, and co-wrote two of the songs on the second studio album, Counterpoint.
Bill was instrumental in getting Circuline off the ground, and we couldn't have done it without him. His writing and guitar playing helped to establish the band in the public eye, and he played live gigs with the band throughout the U.S. Northeast.
Some of the touring that Bill did included the debut shows in Massachusetts and New Hampshire with (at the time, guest bassist) Matt Dorsey; East Coast shows opening for Glass Hammer, and the traveling Sonic Voyage Fest in three states.
Originally from Ohio, Bill wrote and performed original music, and played in traditional rock and progressive rock cover bands in Ohio and New York, before becoming a member of Downing Grey in 2008. Bill even performed at some of the YES-Fans gatherings, covering many of the Steve Howe acoustic guitar pieces.
Bill was the Circuline's graphic designer and art director while he was with the band, and his husband Rich also contributed with photography, working the merch table, schlepping gear, and being an all-around happy guy.
Bill left the band in summer 2016, due to creative differences and the pressures of writing, recording, and performing live.
Moving forward, Circuline is very grateful for the contributions that Bill and his partner Rich made to the founding and launching of the band, and we wish them the best of luck and happiness, in music and life.