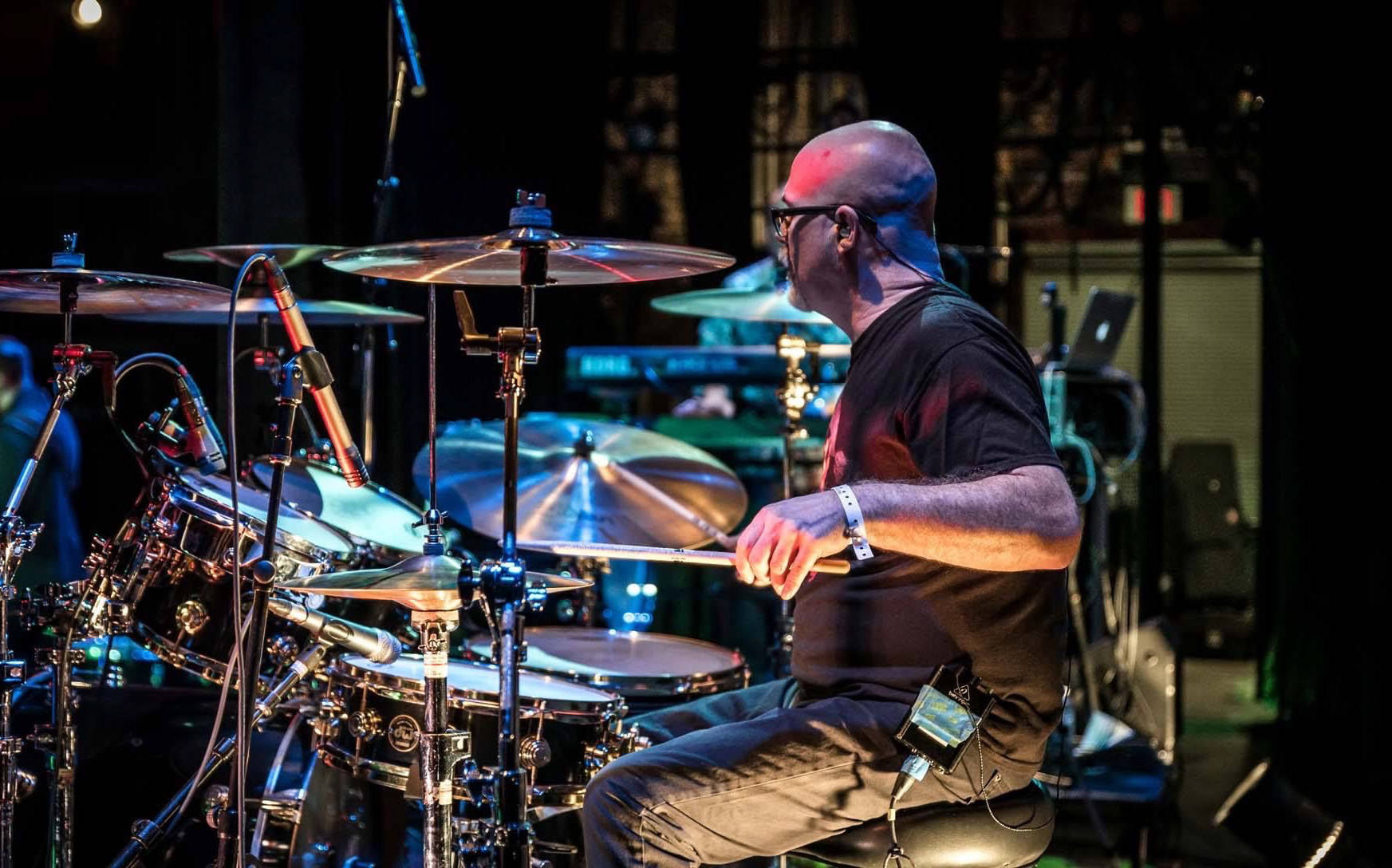 With Darin's twin brother and older sister being multi-instrumentalists, Darin grew up playing piano, drums, percussion, and saxophone in elementary school, which set him up to perform with the concert band, marching band, and orchestra throughout junior high and high school in Cleveland, Ohio.
Darin's first rock band in junior high school was playing the music of Cream and Pink Floyd, but hearing Jethro Tull's Thick as a Brick ignited his passion for the genre of progressive rock music.  That album started his journey into the creative and technical aspects of "prog".  In a short time he had acquired all the essential prog rock albums from Genesis, Jethro Tull, Yes, Gentle Giant and King Crimson.  He then played in progressive rock cover bands from junior high school into his mid-20's.
Darin moved to the Bay Area of California in his late teens to attend the College for Recording Arts.  Meeting many musicians who shared his passion for progressive rock music, but who had challenges getting their act together to perform  was frustrating, so Darin decided to go in another direction.  Writing and recording original music became his primary focus,  which he did for many years into his 30's, before moving back to Cleveland and opening a gallery which featured art and music events in conjunction with the Rock and Roll Hall of Fame.  Darin has worked with Crosby, Stills, and Nash; Micky Dolenz; and Jerry Garcia.  
Moving to New York in his 40's enabled Darin to refocus on music once again.  Darin's studies with amazing session musician Bob McKee (New York, Los Angeles, the Mike Douglas show) helped to improve sight reading and improvisation skills, and lessons with jazz/progressive great Chad Wackerman have also helped to hone his creative sensibility when approaching the drum kit.
Darin's two passions for music and technology led him to create a series of YouTube videos, which feature him playing drum tracks to many progressive rock classics.  When progressive rock tribute band Downing Grey needed a new drummer, that's how Darin was found – on YouTube.  When Downing Grey keyboardist Andrew Colyer and guitarist Bill Shannon expressed an earnest desire to write original music, it reignited Darin's desire to create music of his own, as well as continue to pay Tribute to the classics that he loved so much.
With over 45 years of playing the drums to some of the most technical music in modern times, Circuline is a perfect fit for his talents.