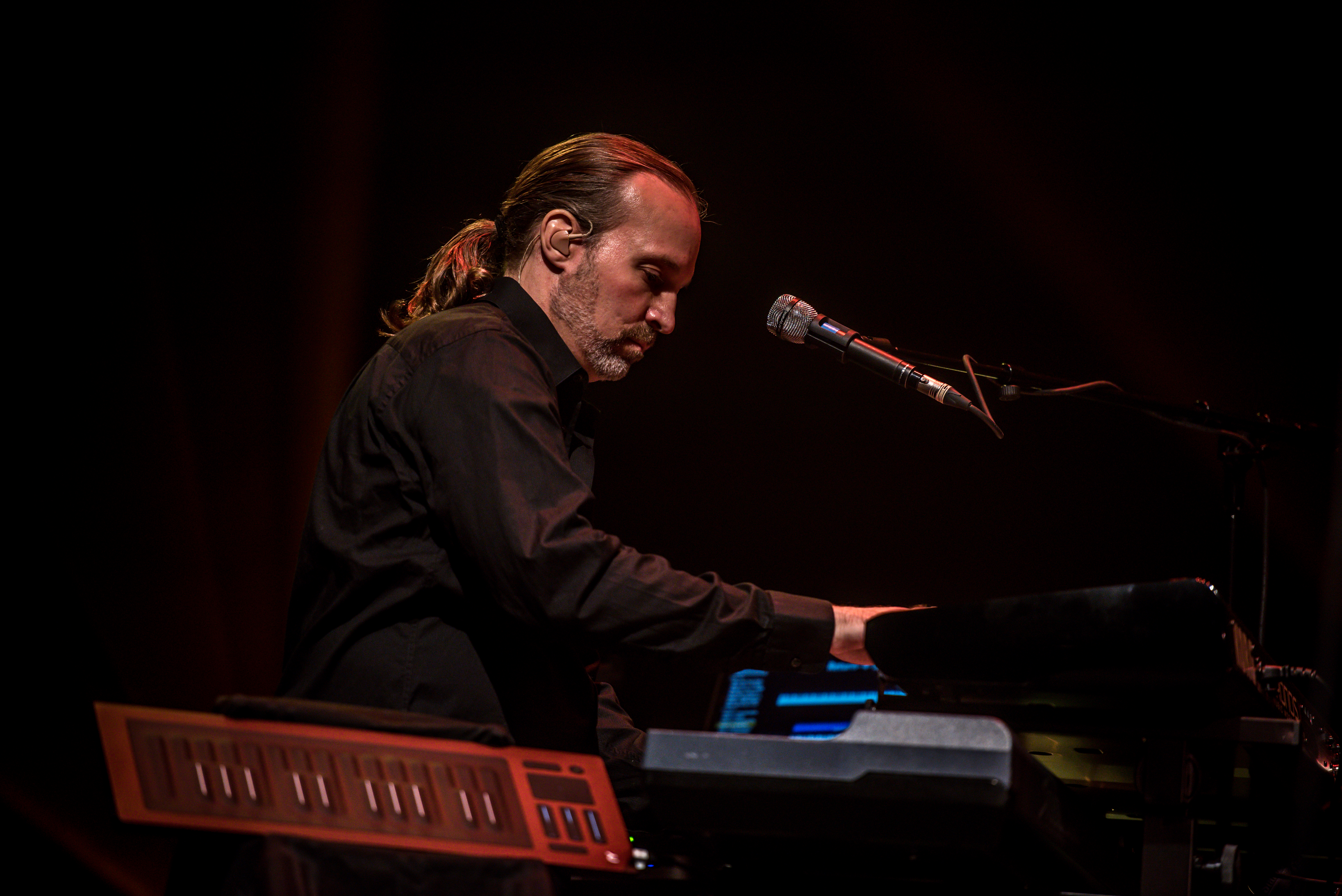 Yamaha and Muse Receptor sponsored artist Andrew Colyer has played piano, keyboards, trumpet, and sung across the United States, Canada, and Japan, including three times at Carnegie Hall.  His classical training includes the Juilliard School, and his teaching lineage places him five steps down from Beethoven.
Rock/pop experience includes performing and collaborating with Tony Levin (Peter Gabriel, King Crimson), Jon Anderson (YES), The Tubes, Max Flyer (CBS Records), 10th Planet, the Prog Rock Orchestra, and the Progressive Rock Tribute Band, Downing Grey.
With regards to jazz and big band music, Andrew has performed with Clark Terry, Louis Bellson, Marvin Stamm, Nick Brignola, and the Avalon Jazz Quartet.
Andrew has composed original music for commercial radio and video, and for Indie film producer Luke Franek's award-winning film, "Tingle".
You might have seen Andrew singing and playing keyboards on the "iProg – Your Classic Prog Playlist on Shuffle" tour with Downing Grey during 2013.  Andrew recently performed on keyboards/vocals with the Prog Rock Orchestra on the Moody Blues Cruise and the Yes-headlining Cruise To The Edge in April 2014.  One of the core members of the modern progressive rock band Circuline, Andrew will be performing live on keyboards/vocals in the northeastern U.S. beginning Fall 2014, and recording Circuline's debut album (December 2014 release date).  Andrew is currently scheduled to perform live at the 2015 NAMM convention in Anaheim, California.
Andrew is is very excited to be composing original music with Circuline, as well as performing the classic progressive rock "Tribute" part of their show.    In addition to group collaborations, Andrew also composes and performs his own original music.  His first CD, Gift to Gaia (co-produced with Lilli Farrell for Japanese popular artist Kirk Reinert), toured Japan and sold over 3000 copies.  Look for the next CD of original music from Andrew to be released October 2014.  He lives between New York City and Woodstock.