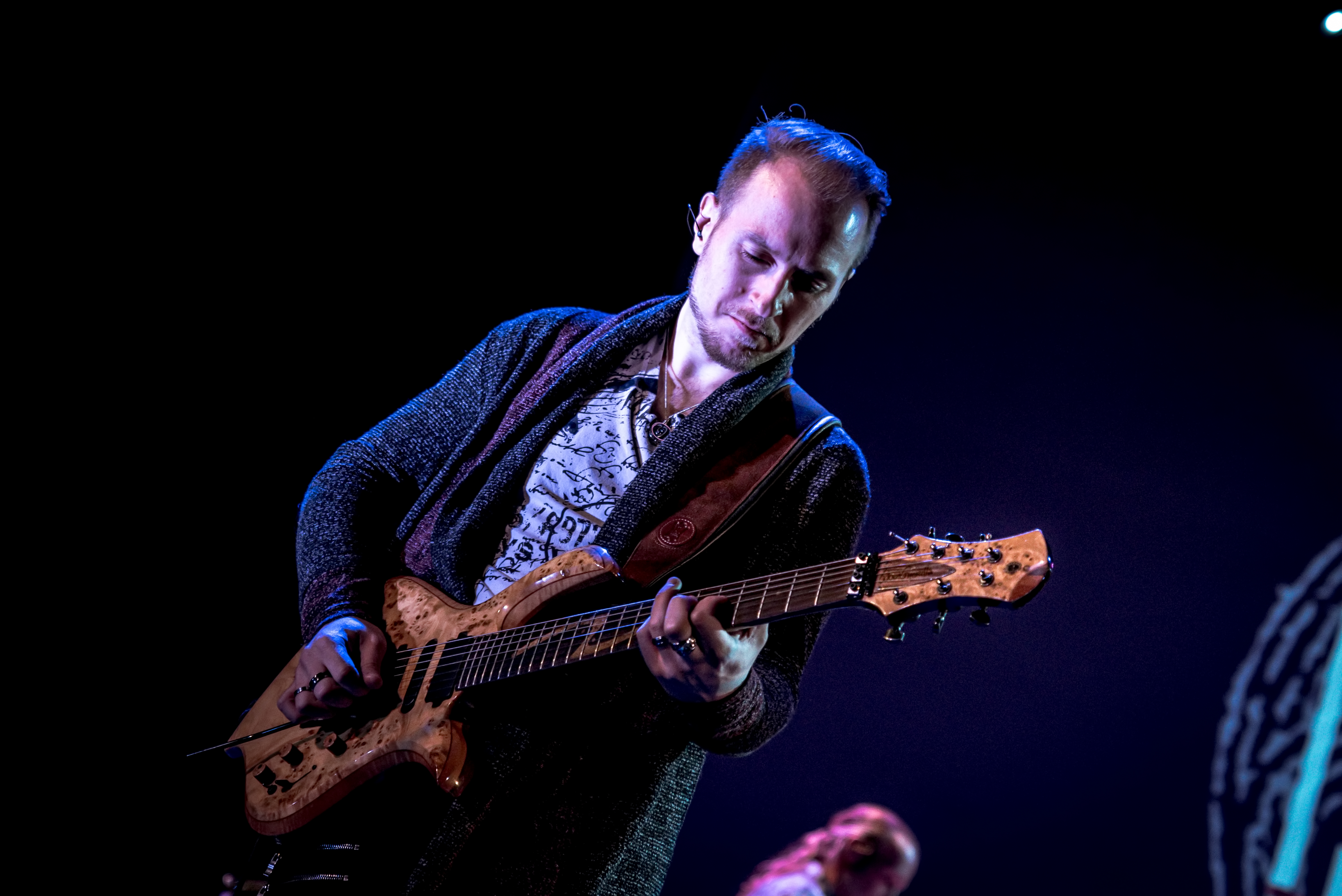 Circuline co-leaders Darin Brannon and Andrew Colyer saw Alek perform for the first time with Fright Pig at the 2014 Rites of Spring festival (RoSfest).  RoSfest is a 10-band progressive rock weekend, which is a lot to take in at one time.  Alek was so awesome that he stood out among the crowd.  Darin and Andrew remembered him.  Later that year, in October at the 2014 New Jersey ProgHouse Homecoming, Darin and Andrew saw Alek onstage again, performing a rock-jazz fusion show with Meridian Voice Project.  They connected that weekend, and when Circuline needed guest guitar players for the second studio album Counterpoint, they called Alek.
What many people don't know about Alek is that not only is he a virtuoso guitarist, but also a highly trained recording and mixing engineer who has produced over 12 albums.
  Originally from Serbia, Alek graduated from Viser College in Belgrade for audio engineering and worked for many years running his own studio, before coming to the U.S. and attending Berklee School of Music for performance and composition.
Alek contributed guitar tracks to the songs "Forbidden Planet", "Hollow", and was the mixing engineer for Counterpoint.  When Beledo left the band in August 2017, Alek stepped in to perform with Circuline at ProgStock 2017.
Moving forward, Circuline is happy and proud to welcome Alek to the team, and we're looking forward to making great music in the studio, and producing great live shows!